It can be hard for spectators to understand roller derby when viewing from the sidelines. I created an infographic to explain the players, method of play, and some key points of strategy. The result is a barebones brief that one can quickly skim, then get back to the game at hand. It's useful for understanding everything from penalties during play to the motions of the players in and out of the pack without a derby girl sitting by your side. This began as a personal project while I was skating with the Long Beach Roller Derby League, but was afterwards implemented as a purchasable accompaniment to our bouts.
---
Elements

+ Printed material
Programs

+ Illustrator
+ InDesign
---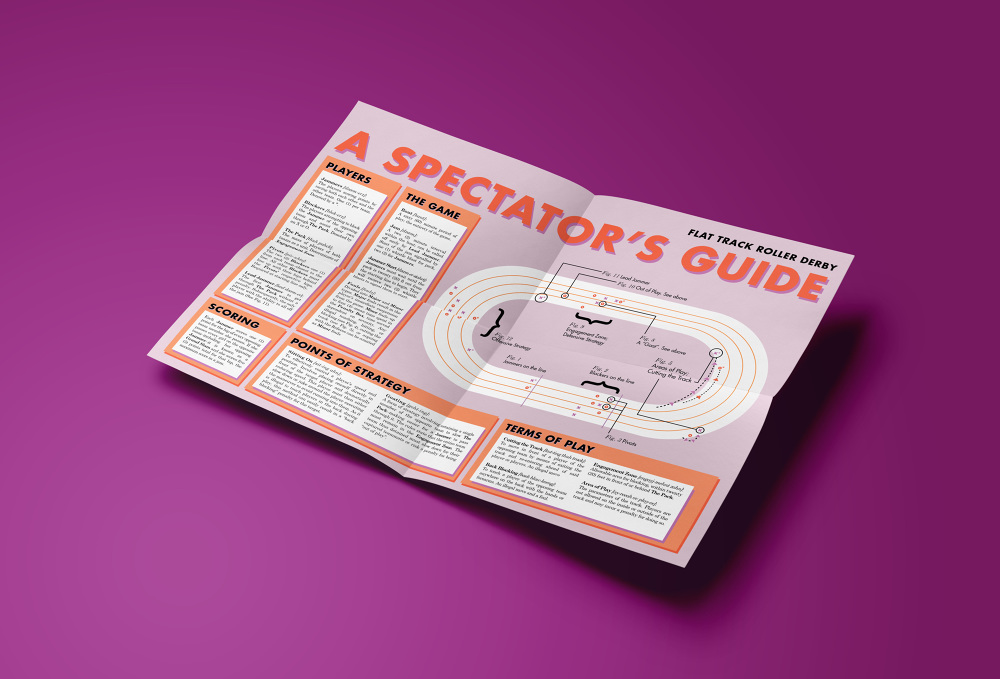 As roller derby as it is today is in many respects a Seventies revival, and owing to the fact that in our league alone we had one Seventies-themed team, I chose a funky lilac, tangerine, and orange colour scheme with a bold sans serif for headers.
However, I didn't want to lose my original idea of the document as a sort of guide or instruction manual, therefore I set all the body text in the very classic Century Schoolbook, complete with italicized, numbered figures. Roller derby also has a specific argot, therefore I included a minute gloss for first-time viewers.