A static website I designed, coded and implemented for an in-home lactation specialist. The client requested something soft and comforting, but fresh. For the palette, I selected rose, tangerine, and robin's egg blue, with elements of raspberry as a dark accent.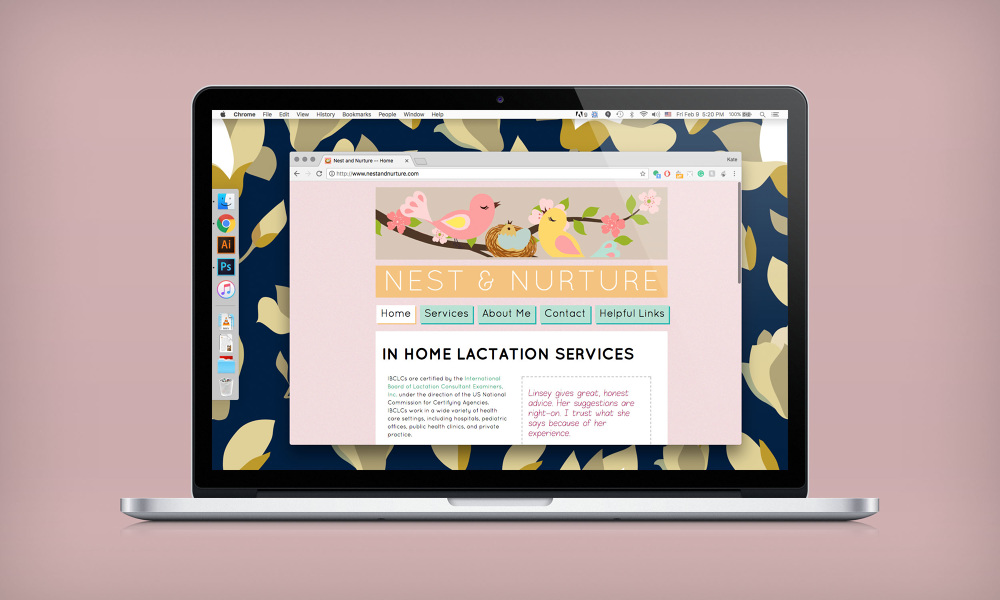 As the name of her business is "Nest and Nurture" I elected to include some graphics of birds and birdhouses in a simple, cut-paper style which is similarly reflected across the website.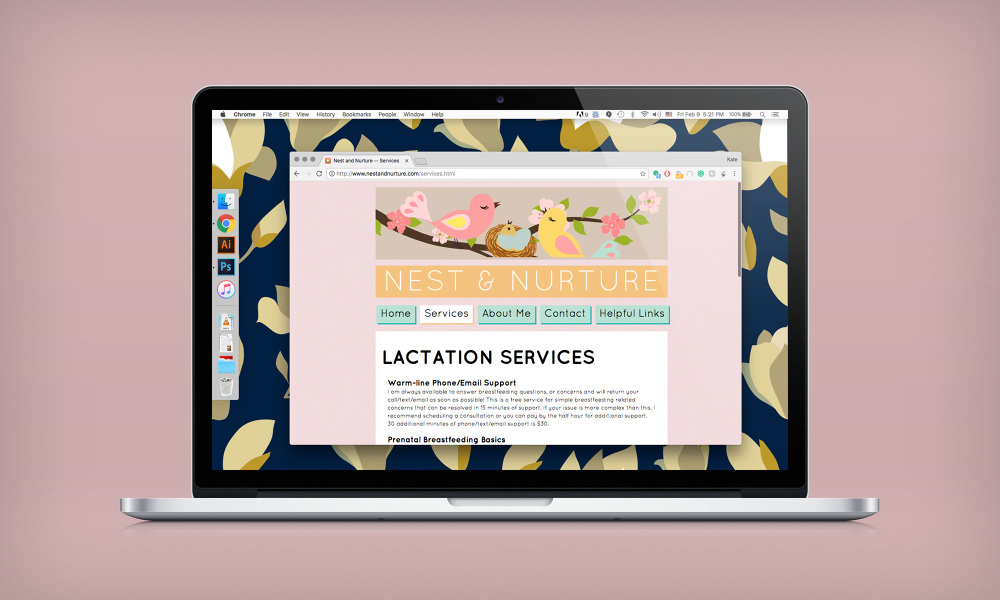 For the body text, I used a friendly, open, rounded sans serif, demarcated by a simple dashed line. The client desired something with a hand-written feel for the client testimonials, I provided a mono-weight, humanist script that is still in-line with our layout as well as being legible on the screen.