Beauty Pie is a membership-based beauty company that closes the gap between factories and consumers, cutting out the middleman and providing luxury products at not-luxury costs.
As a senior 360 designer, I worked across channels to design and produce content, from single briefs to full campaigns.
---
Elements

+ Banners
+ Email
+ Social Media
+ Motion
+ Print
+ Packaging
+ Digital Ads
+ Web Design
Programs

+ Figma
+ After Effects
+ InDesign
+ Illustrator
+ Photoshop
Platforms

+ Contentful
+ Instagram
+ Tiktok
+ Meta
+ Google
In January, we kicked off a Bootcamp concept that flowed through all media channels, featuring a graphic treatment and sticker overlay, as well as use of a non-brand palette utilising web safe colours for a true read across outputs.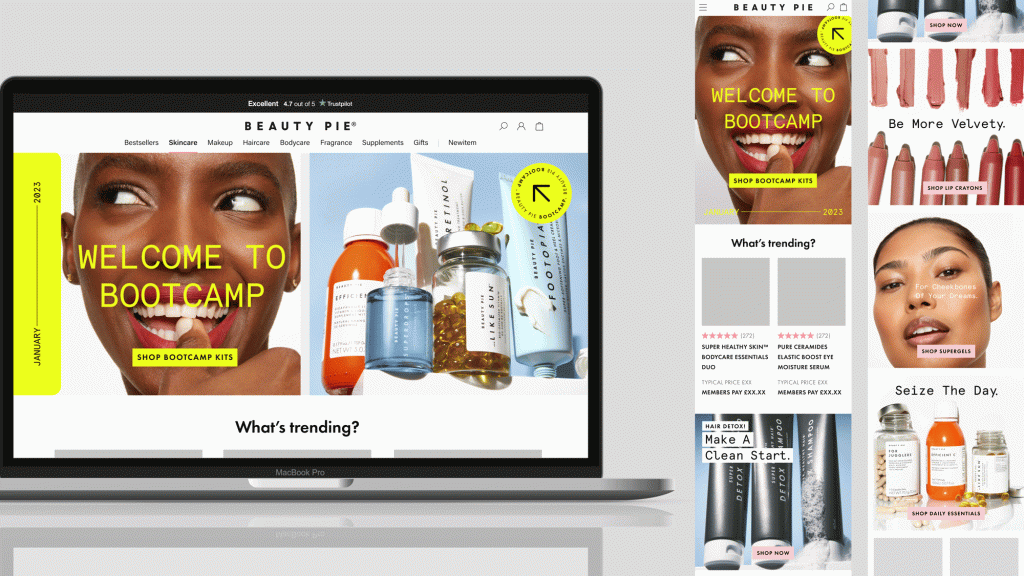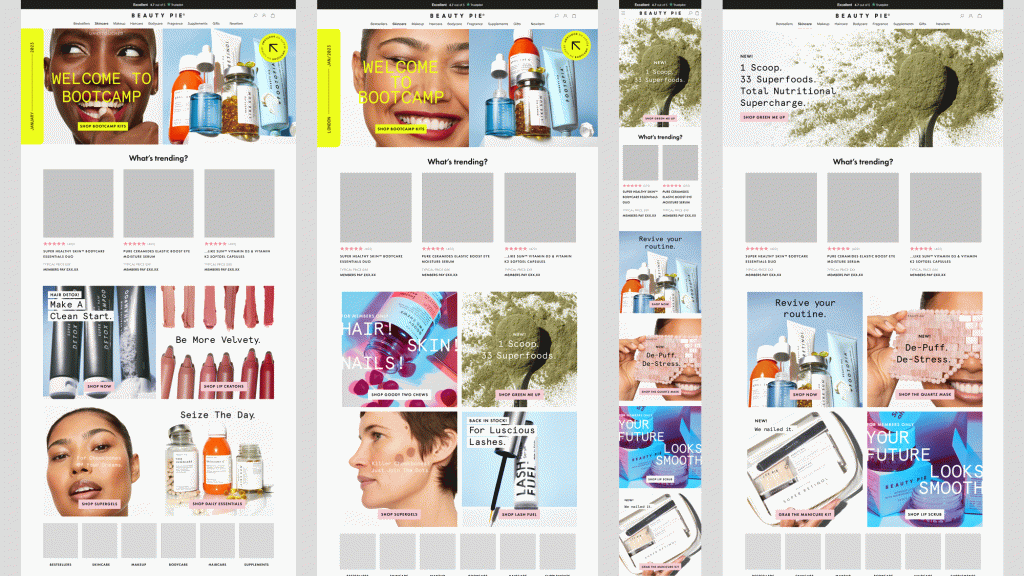 Beauty Pie recently released a new product to their Youthbomb range—a new kind of double retinol. Because of the nature of retinol to potentially cause issue (already a bit of a foggy area of knowledge for many), we decided to issue a series of education pieces on social and email in conjunction with the launch. I developed banner and email concepts, then oversaw social ideation.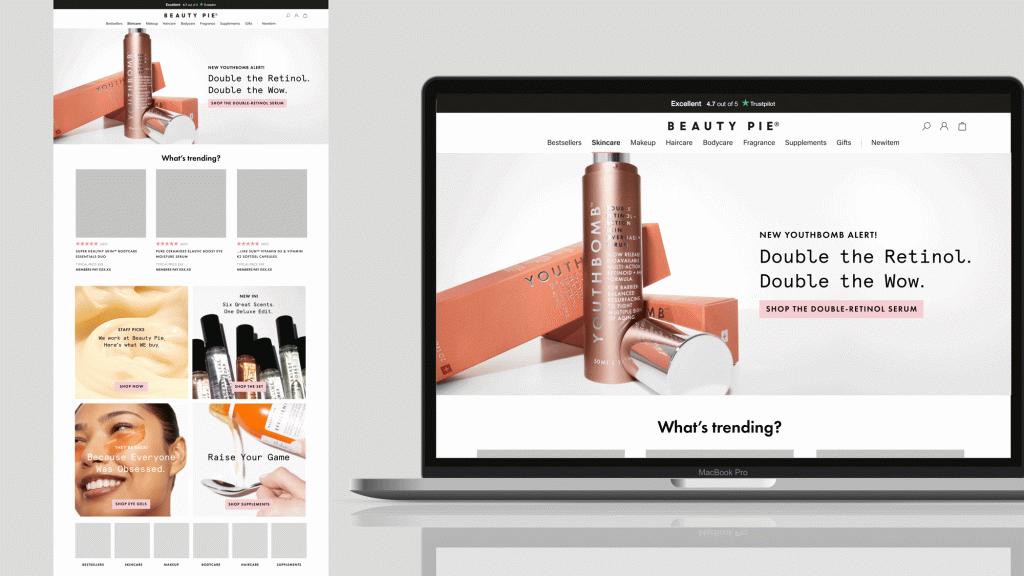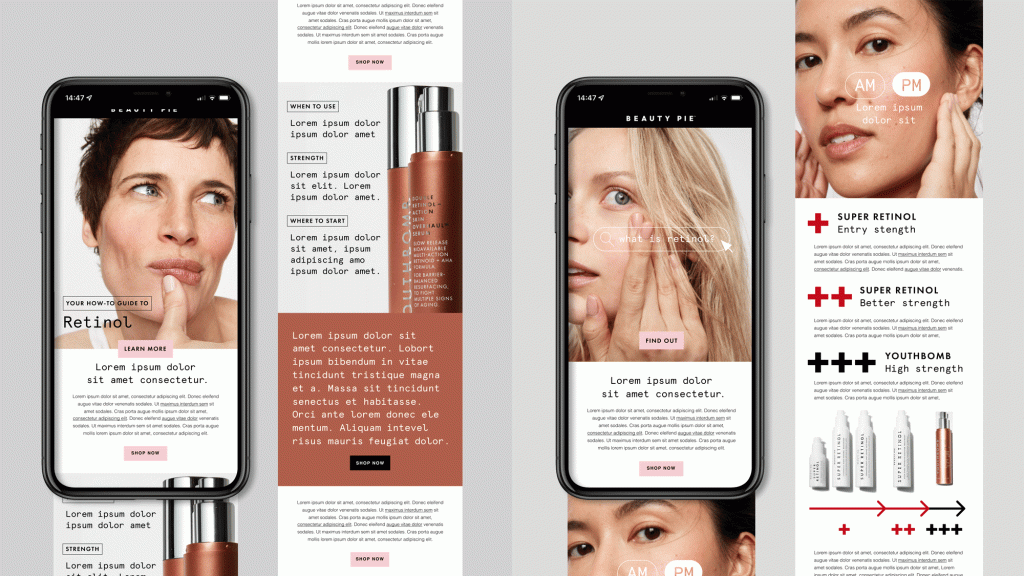 The Beauty Pie blog portion of the site is built in Contentful, a finicky platform that is difficult to finesse. I created a new modular visual system for the blog with a mobile-first approach, including a tiered typographic system that allowed us to use our two house fonts in a way that didn't overwhelm the viewer but still allowed the brand to shine through. After the design was signed off, I partnered with the owner of the CMS for rollout, ironing out any Contentful kinks on a series of calls.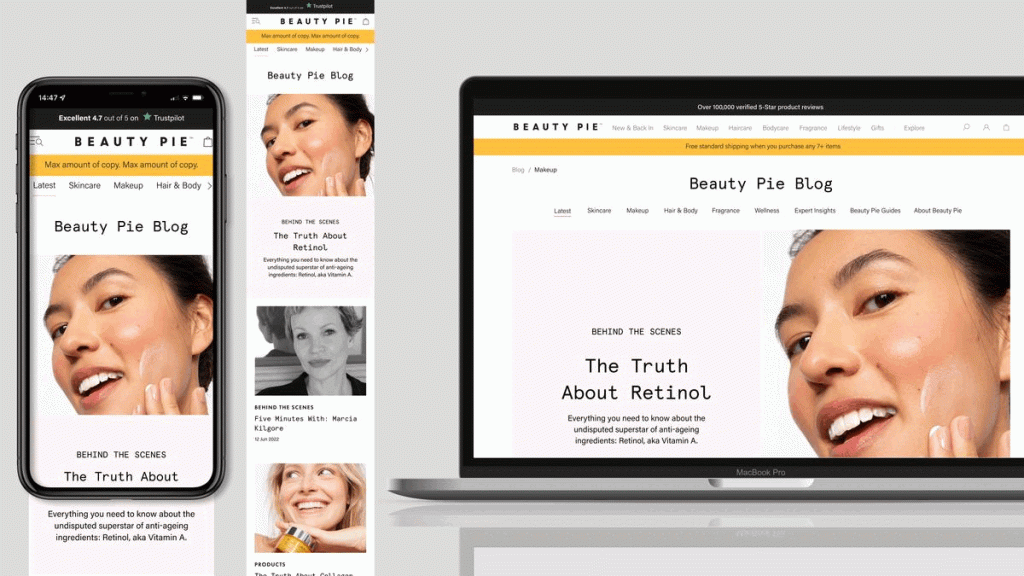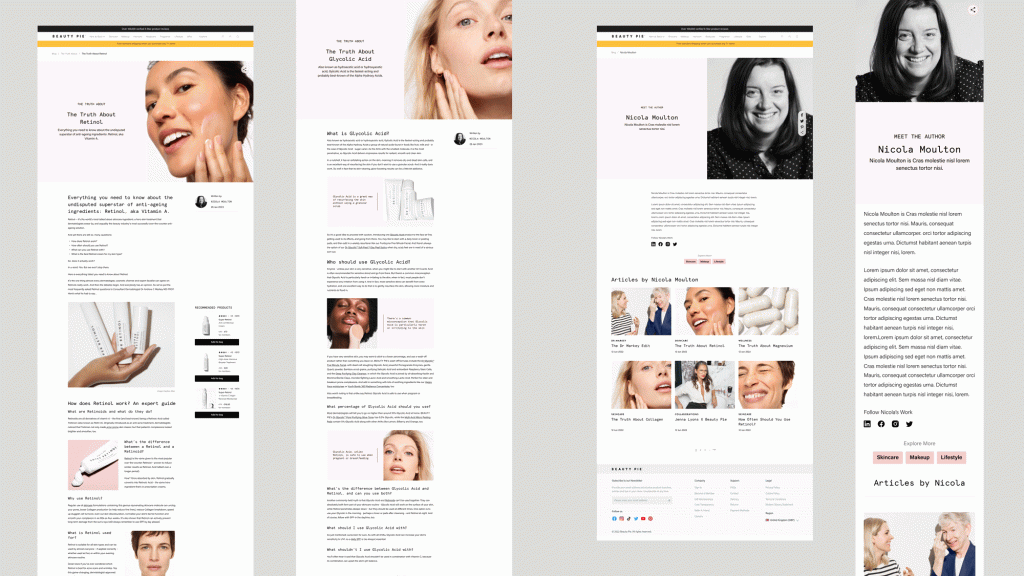 Part of Beauty Pie life is the constant cycle of emails. The first two images below are from a suite I designed based around exposing a new non-member buyer to the brand and enticing them to membership (copy in progress). The second image is an example of a few single emails I designed. Part of the process includes sourcing appropriate, retouched imagery (as well as a large call for UGC), and ensuring all image sizes are appropriate for email.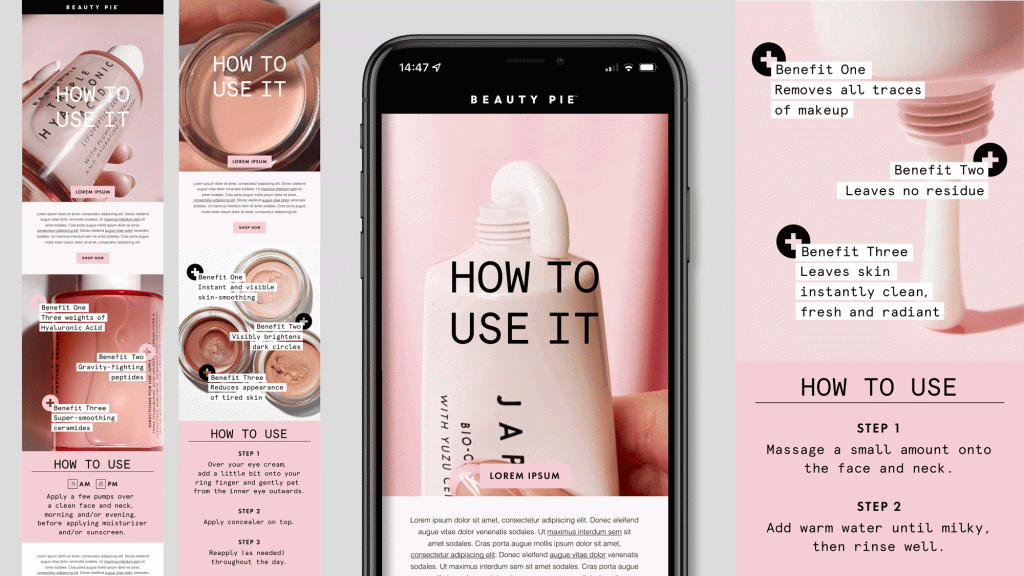 I have begun canonising repeat organic social styles to match with brand guidelines. A few recent examples can be seen below, these would be image carousels. Where we have influencer content, the styling can be take a looser approach. Our content creator gathers and stitches much of the footage, then partners with Studio to create the full asset.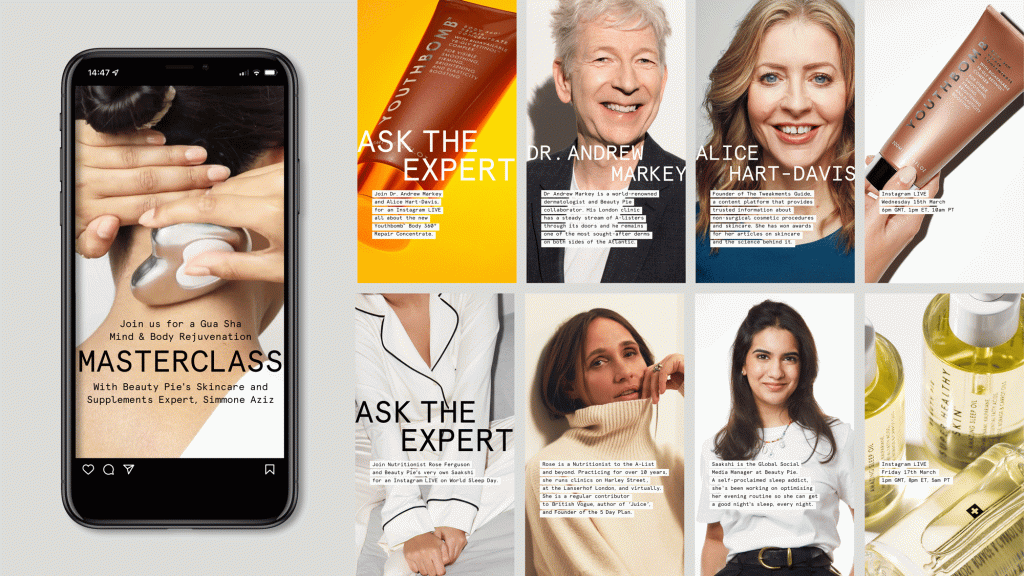 Paid social has recently begun looking at parts of the funnel when considering approach. Here is a recent Mid/Bottom of Funnel Tiktok ad piece driving Bestsellers SKUs and utilising a trending "mechanical roulette" sound.
V1 and final version of a paid social ad for one of Beauty Pie's bestselling kits. Sound on 🙂